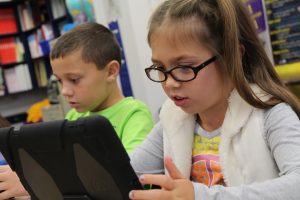 In the last entry in our blog have been progressing some of the options that we can continue to develop our tablet or
smartphone
on a device most suitable for the children of the house. In this publication we continue with a new batch of tips.
Buy a protective case
The children are neglected and sometimes something gross, so it is usual that throw without wanting toys or electronic devices. Put a protective case, as well as a glass over the screen can save a lot of trouble.
There are covers tailored that allow you to hang a
tablet
in media designed to place on the seat of the
car
. In this way we will be able to put a movie mode keep it distracted while we embark on our journey.
Applications for children
The market offers us a wide amount of applications for children are intended to learn while having fun. We may even be able to find chapters of their drawings and preferred to enjoy tv everywhere they go. Even today, we have the possibility of installing Youtube Kids, a youtube app especially designed for the little ones of the house.
There are also
applications
designed for the little ones that make the user interface more simple.
With all these tips, you will get your kids to learn through fun without access to content inappropriate or cause you trouble.